Marmalade
ARC is proud to work in affiliation with Marmalade, they are champions for young drivers and their parents.
ARC is proud to work in affiliation with Marmalade, they are champions for young drivers and their parents, dedicated to:
Helping you pass your test and become a safer and more responsible driver.
Giving you a fairer deal on your car insurance
Providing quick and easy online application and excellent service to make buying and insuring a car far simpler.
To do all this they have come up with great, affordable insurance solutions for every stage of your journey. There is a choice of 5 great options for young drivers:

Learner Driver Insurance
This flexible insurance helps you practice in your parent's or friend's car without risking their no claims bonus.
Learner Driver Insurance allows learners to sharpen their driving skills in a cost effective way by providing comprehensive cover on their parents' car – and it's all done in a clever way that won't affect the car owner's No Claims Discount! The car must remain insured by the main driver at all times. This policy isn't suitable if the car is owned by the learner driver. Customers can purchase 30, 60 or 90 days cover and have the added option of a 7 or 14 day renewal for a quick boost before their test! The policy ends as soon as the learner passes their test. Learners will be covered against fire, theft, malicious damage, damage to other people's property and any accidents while driving the car. This policy will also cover whoever is supervising the learner in case they have to take control of the wheel in an emergency!

Named Young Driver Insurance
Save money with this extremely competitive policy and start earning your OWN No Claims Discount with annual black box insurance on your parent's car!
An annual insurance for young drivers on a parent's car that won't affect their NCD! Designed for young drivers aged 17-27, this innovative insurance on the family car is a unique way for a young driver to get insured on a parent's car, for up to 4,000 miles per year. It's an annual policy which runs alongside the parents' car insurance that only covers the young driver when they are behind the wheel. This Named Young Driver Insurance uses black box technology to help the young driver develop safe driving skills, and enables the young driver to start earning their own No Claims Discount.
Great news for the young driver – and re-assuring for the parent. Young drivers log their journeys via an app – so parents can be assured insurers are not reviewing mum or dad's driving! Customers can pay monthly with no interest, or the annual premium up front if they prefer. The policy will start once the required documentation has been submitted and the black box has been fitted.

Cars for Young Drivers –  Including 17 year olds !!!
Drive away in a brand new car with FREE insurance or a contribution towards your insurance or deposit, from the age of 17 years!
New Cars and Insurance from only £172 per month. First of all browse the wide range of brand new cars, many of which include 12 months' free black box insurance, to find the best one for you.  The great news is that the car and insurance package is available form the age of 17 years.  Enter your age and postcode to see your personalised offers. 12 months' FREE Insurance is available in the majority of postcodes – where it's not available, insurers will offer you discounted insurance or cashback. Build your car and trim ………. To secure your new car all you need to pay is a small deposit of £500 or more – then it won't be long until you can take to the road in your new wheels and enjoy your new found independence!
Many great cars to choose from that allow you to pick the colour, trim and certain specifications!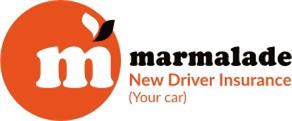 Black Box Insurance
An affordable way for new drivers to get on the road.

Short Term Student Driver Insurance
Exclusively for students in higher education aged 18 – 27 who've passed their test offering flexible cover – 7, 14, 21 and 28 days.
Affordable short term insurance on a parent's car. Students don't usually drive during term time – so most parents are reluctant to add them to their annual insurance due to the high costs. But what happens when you are back home for the holidays and need to drive? Marmalade's Student Driver Insurance is the answer – designed for University or College students who need quick and easy short term cover on their parents' car. As well as saving money on annual car insurance, you won't be risking your parent's No Claims Discount! There are options to purchase 7, 14, 21 or 28 days cover. As with most short term policies, you won't be able to renew the policy – you simply take a new policy out as and when you need to. This comprehensive policy is only available to students who have passed their test. You must have an .ac.uk email address or a letter of acceptance to their university/college to take out this policy.
Want a quotation?
If you would like to book an appointment with us, you can give us a call & we will arrange a time & day to suit you. We aim to provide a straightforward, no hassle service, from the comfort of your preferred location or sofa!